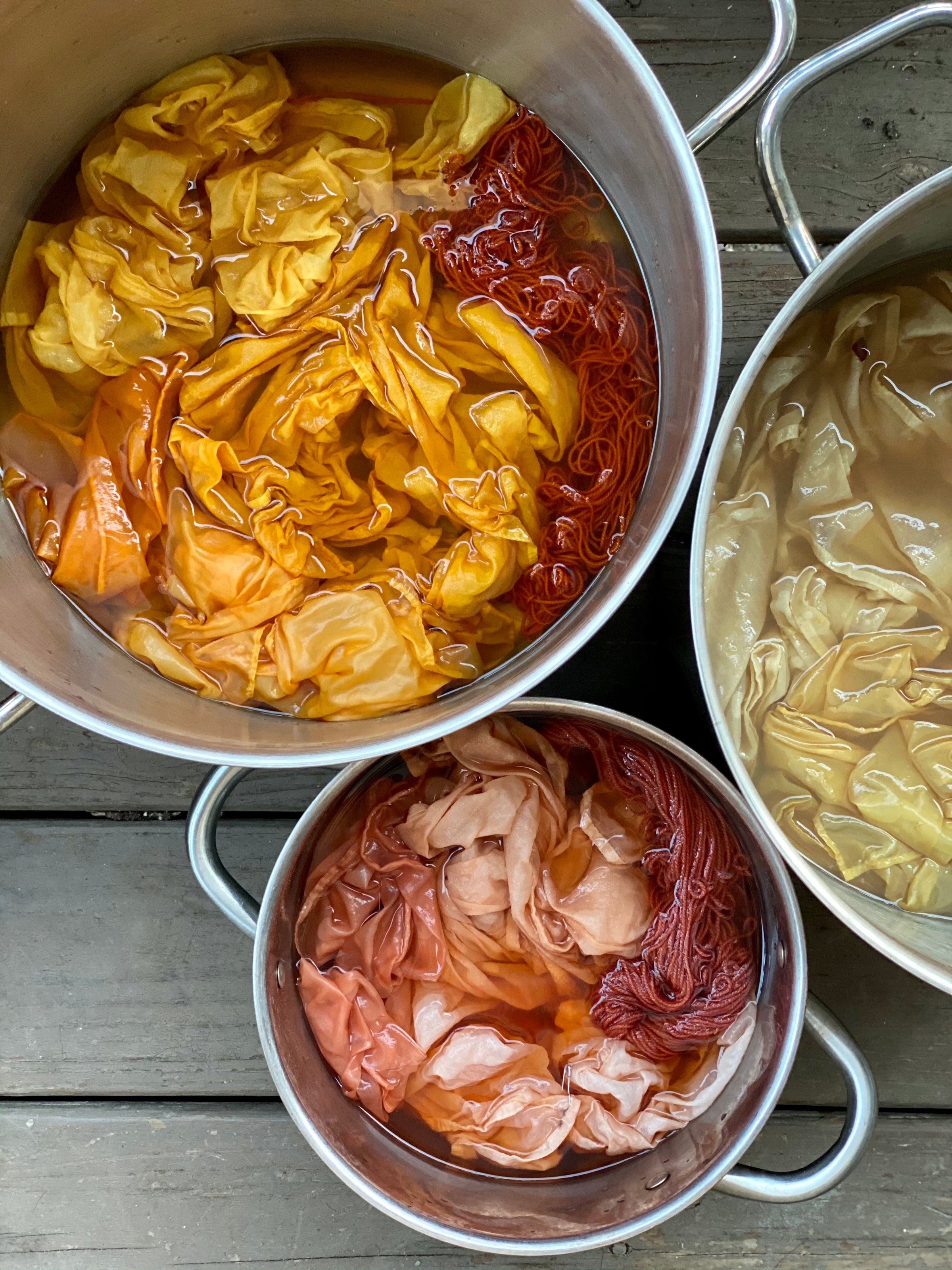 dirt + Dye leaflets
Learn to Naturally Dye
With Dirt + Dye Leaflets, you'll find easy to follow illustrated guides to learn to naturally dye your yarn, clothing, and more. Whether you are brand new to natural dyeing or have already begun exploring, there's always something to learn from each other.
Where do I start?
Natural Dyeing in the Kitchen
Start here. Learn to make dye baths with kitchen scraps. This low-cost, low-resource method is a great place to start.
Naturally Dye Your Clothes
Here is where we get into the full process. Learn to scour, mordant and dye your clothing, yarn and more.
Shifting Natural Color with Iron